A few months after its run in cinemas, Netflix has acquired the rights of the award winning Taiwanese film Dear Ex. The film has had its fair share of success as it gained awards in different shows and festivals inside and outside of Asia. It is a gay themed drama who follows the lives of three people who are linked by a fourth person, Sung Chengyuan, a professor who died of cancer right before the film started leaving his wife, son and his male lover in a conflict. As the film opens, we see how enraged Liu Sanlian, the wife, as she waits outside Ah Jie's house with her son after she found out that Sung Chengyuan named his male lover his life insurance beneficiary. Sanlian then proceeds to throw homophobic slurs to Ah Jie to enrage him further while mocking his sexuality and explains how they need the money for her son's education as they were planning to send him to Canada for his studies. As his mother continues to enrage Ah Jie further, Chengxi sulks in the corner as he was obviously fed up with the harsh reality he's involved. In the middle of the argument, Sanlian found out how Chengyuan called Ah Jie his husband making her the mistress of the situation. Jie then later taunts Sanlian and uses it as his ace. Their conflict continues as Chengxi decided to rebel against his mom because she found her behavior crazy and overbearing resulting to him staying with Ah Jie in his dirty flat. No matter how hard his mother persuaded him to come back he still refused and avoids contact with his mother. Sanlian, full of rage tells his son to never come back. Chengxi wanted to know more about the man who broke his family and made his mother a pitiful looking housewife. But as the time passed and as Chengxi learned how Ah Jie's life really is with the help of the flashbacks the man provided, Chengxi saw Ah Jie in a different light. A light where there are shocking plot twists he wasn't expecting. The film was filled with flashbacks from Ah Jie and Chengyuan' life together as partners. It was showed how much their love helped them overcome all the struggles they have in their life. Chengxi then learns how much Ah Jie loved his father and its depth. Sanlian then went such lengths to ruin Ah Jie's life and hurt him with every possible thing she can think of, including his mom. But as the film ended, Sanlian realized how much they both changed their lives, even for the better.

Taiwan is the first ever country in all of Asia to legalize same sex marriage last 2017 (Haas, 2017). The film has gained recognition and awards in Taipei Film Festival and Golden Horse Film Festival and helped the marketing of the film. The color palette of the film showed the different emotions and moods of the three characters present in the film and how much it changes. With each scenes of the son, it was shown how rebellious he is with its color palette.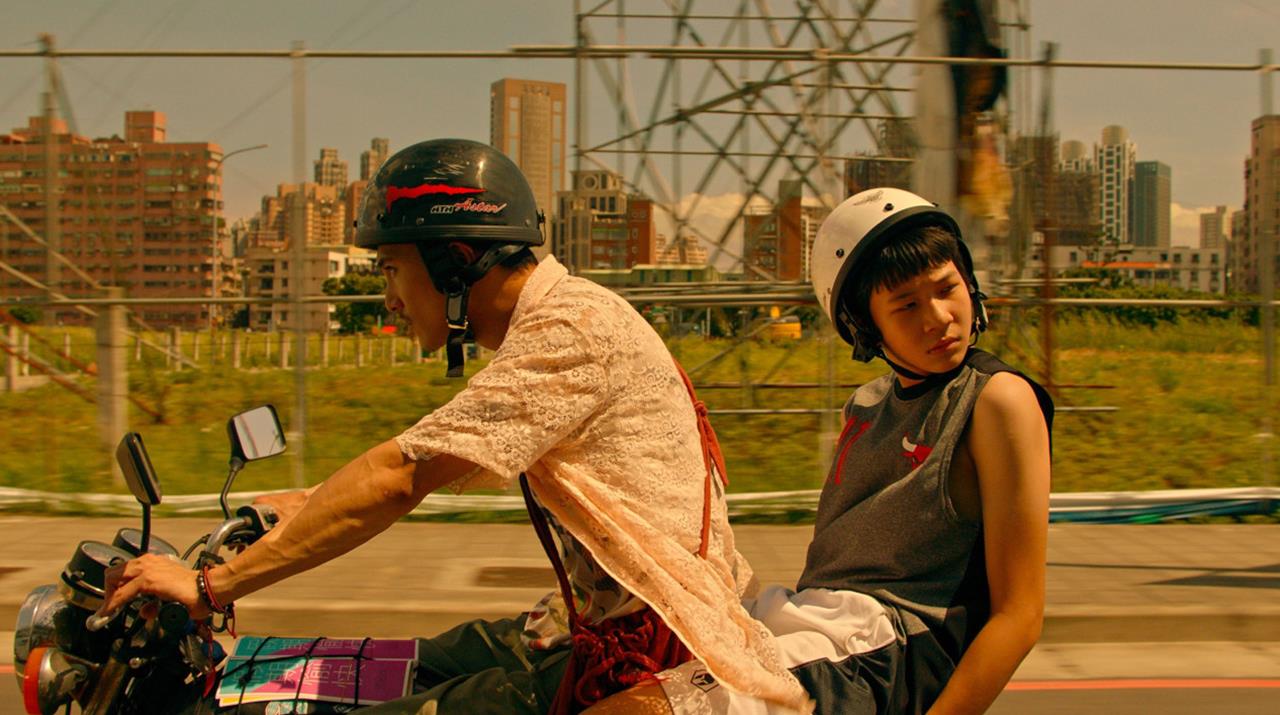 Dear Ex is the debut film of the directors, Mag Hsu and Hsu Chih-yen. Mag Hsu, is a screenwriter and got the idea for the film from one of her past relationships. While on the other hand, Hsu Chih-yen is a music video director before his debut as a filmmaker. Both used their fortes to create such a masterpiece.
The film is anchored to the Gay and Lesbian Criticism as the movie revolved around the gay stereotypes and how apparent discrimination is. These stereotypes include how much gays are taunted, discriminated, insulted and ridiculed in these films. The representation of gays in films have always been a laughing stock since the start of the film era (Piepenburg, 2018). It was said that gay representation in films is getting worse.
Haas, B. (2017, May 24). Taiwan's top court rules in favour of same-sex marriage. Retrieved from https://www.theguardian.com/world/2017/may/24/taiwans-top-court-rules-in-favour-of-same-sex-marriage

Piepenburg, E. (2018, June 01). Gaysploitation Upends the Stereotypes That Make Us Wince. Retrieved from https://www.nytimes.com/2018/06/01/arts/gaysploitation-upends-the-stereotypes-that-make-us-wince.html