Into the Spider-Verse is a funny, original, action-packed animated Marvel adventure that centers on Brooklyn teen Miles Morales who becomes a new Spider-Man and ends up meeting other Spider-people from parallel universes.
Miles Morales, a 14-year-old boy who was luck to enrolled in New York City but would rather to just hang out with his friends. He lives with his two loving parents. His police officer father, Jefferson and nurse mother Rio. It's also moving that Miles sees what's good in his Uncle Aaron, despite the older man's somewhat shady rep. And he's even lucky enough to win a lottery that gets him into a prestigious prep school in New York, though in reality he really hates it.
Miles is a kid that has everything going for him, but it all flips upside-down when he got bitten by the spider a and permanently alters his DNA. It's a familiar part of the original story, including powers like sticking to surfaces, agility, and super strength, but what makes Miles a bit different is that shortly after acquiring his new abilities he saw the death of the original Peter Parker when he was fighting with Kingpin the villain, who wanted to destroy New York.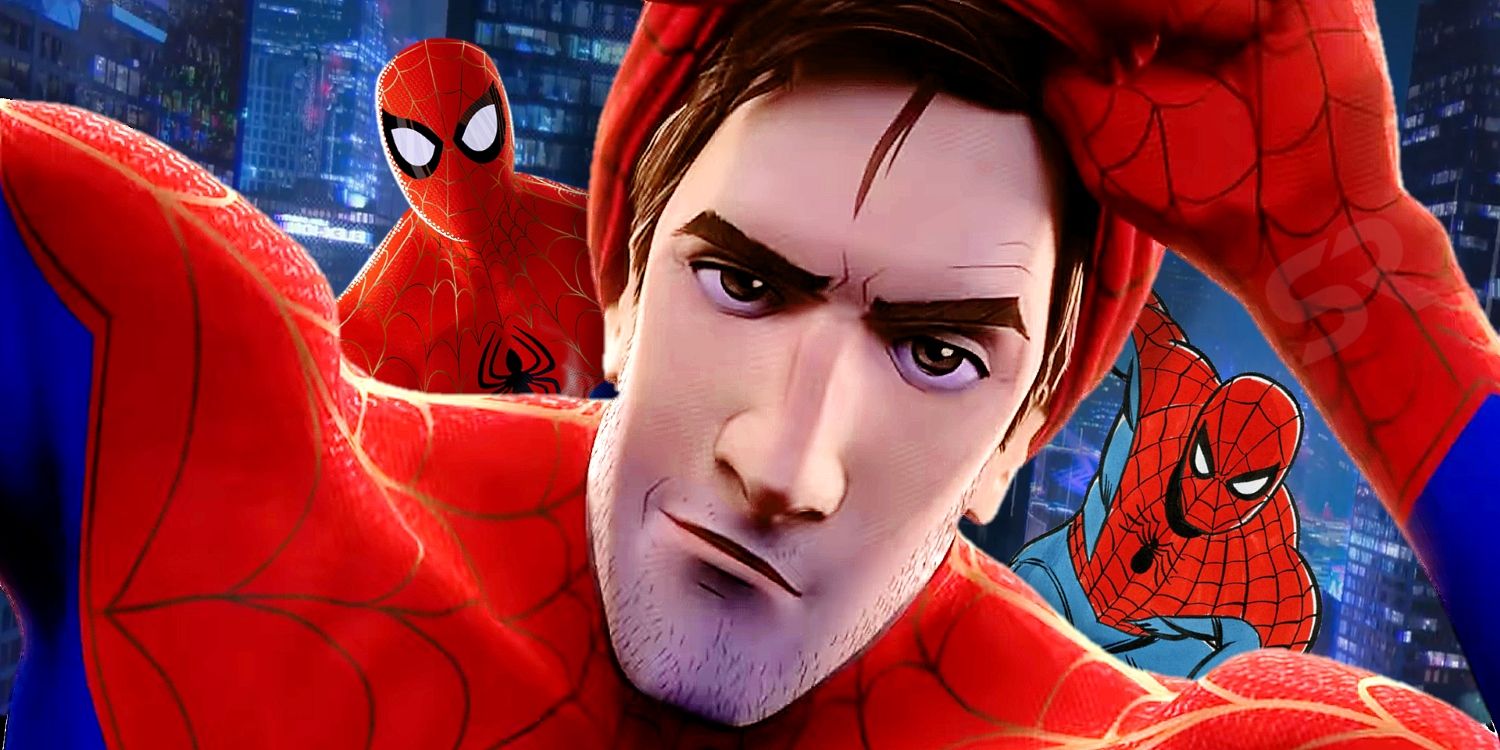 As Miles continues to question what it means that he has Spider-Man's powers and everything that goes along with it, the world reacts to the devastating news, Peter Parker died. When he went to Peter Parker's grave, he met another version of Spider man that needed Miles to go back to his own world, and that leads him to the alternate universe.
From the alternate universe the two met the other four more Spider people. That includes Gwen Stacy, an anime-style girl from the distant future, the cartoon pig, and a black-and-white 1930s Spider-Man. After getting over with their shock, they eventually work together to save New York.
Miles not only finds himself with the responsibility of helping these Spider-People get back where they belong, but dealing with whether or not he has what it takes to join their ranks. And the question of what it takes to be Spider-Man drives Into The Spider-Verse, and honestly raises it to become something powerful especially for those of us who spent childhoods imagining ourselves as Spider Man. Miles' couldn't be more different than Peter's, his choices and sacrifices with different contexts and consequences, but it's emotional and impactful to see him cope with it.
More than just dynamic personalities, the various Spider heroes also bring their own specific animation styles into the world of Miles Morales, which is perfect to discuss how outrageously incredible Spider-Man: Into The Spider-Verse actually looks.
To conclude, the movie is fun to watch. Having that the story is clever and just complicated enough, moving quickly through silly bits, pausing for moments of heart-tugging sentiment, and losing itself in wild creative harm.
-Kristle Vital