by Danielle Rain D. Lopez
BROKEBACK IN THE CONTEXT OF QUEER THEORY AND ITS UNDERLYING SENTIMENTS ABOUT SEXUALITY
Ang Lee's 2005 hit Brokeback Mountain in Wyoming is how phenomenal how two hetero-male, sheep herding cowboys fall for each other for over 20 years. Ennis and Jack through everyone's standpoint in their personal love life's are lonely, disappointment, romance, and also lust. The two sheepherders are universal, in fact, that gender is universal for the society to perceive. The queer theory seeks to debunk common misconceptions about sex, sexuality, and gender itself. It is a political strategy to have a barrier between what accepted and normal while the other side is not accepted but oppressed and abnormal. After a night of heavy drinking, Jack makes a move to kiss and make love with Jack. But in the morning Ennis said it was a one-time thing, also he said that he is not queer. On that same day, that night they voluntarily made love. It is a sexual awakening for the two lead protagonists. The two wasn't straight after all. Mostly this film is dubbed as a "gay cowboy movie" but in a more open-minded view. Both Ennis and Jack are bisexual. But it varies due to the film's plot, Ennis is more on the masculine side; straight side; dominant side and Ennis in the other hand is feminine side; gay side; submissive side. The characters are ambiguous. Also from a prominent queer theorist, Eve Kosofsky Sedgwick, she implies that most educated Western people in the 20th century share their understanding or definition of homosexuality, whether they see themselves as gay or straight, homophobic, anti-homophobic, transgender and transphobic. We can also add human identity, in respective cases.
After the gig; sheep herding in Brokeback, Jack tried to apply again the next summer but their supervisor, Joe Aguirre refuses to rehire him considering he saw Jack and Ennis fooling around on the mountain. Back in Wyoming, Ennis marries his longtime girlfriend named Alma Beers and has two beautiful daughters with her. Jack then moves to Texas where he met rodeo star, Lureen Newsome which will turn to become his wife. Gender is performed, it is something we do. As per Judith Butler, all gender is an imitation. Gender is what we do. It is like performance, wherein in this scene the two main Hetero-male characters are expected to marry someone in the opposite sex, to fulfill their gender as males, also to have children of their own, which is perceived that they are dominant in the family. According to a queer critic, Nikki Sullivan, that "sexuality is constructed, experience and understood in culturally and historically in separate ways". Wherein we people in the society have set a point of normative within ourselves, within this box of sexuality, we have set a line between what is normal to abnormal. Where can we make it a point that any gender, sexuality, race or even class is normal, that anything can be accepted? They are capable men who can provide and make children. But there is no real authentic performance of gender. Gender is not who we are but gender is what we do.
As Ennis and Jack continue to see each other every year, as an excuse they always say it is a 'fishing trip'. Ennis and Alma got a divorce, during their Thanksgiving dinner, Alma decided to confront Ennis about Jack that she knew it all along. That Jack is not a friend but also a lover from a distant. In Jack's marriage, Lureen retired from rodeoing, so that she can join her father for their business. Queer theory seeks to dismantle straight people from what they know about gender in all aspects. Where in  they believe that just heteronormativity a relationship between a man and a woman is a the only normal form of relationship in this society it debunks this mindset. In this case Ennis and Jack  are assumed heterosexual because they are married with the opposite sex and also they have kids of their own, on that time in the film. It should not be that if they are both male they should be with a female, we can take whoever we want to have a good relationship. This is how evident of how heteronormative mindset is the startup setting in this society. This film helped the reception of queer in the film industry. It is quite very successful premise by the reason it a western kind of film but for also it is about rodeos, cowboys which is not that kind of film that any audience would want to watch. But through it lead actors and support cast members it has been a very successful film that merely has the walking title a gay cowboy movie. 
Jack and Lureen befriend another couple they met in a business event, Randall and Lashawn. It is revealed that Lashawn is a closeted gay. Here again, enters how queer theory debunks heteronormativity within relationships. Jack is also revealed begins an affair with Randall that they use his boss remote cabin to be together sometime. Jacks father in law, L.D. Newsome has been very disrespectful to him since Lureen makes bigger money than Jack. Also, he can sense that he knows what Jack does in his fishing trips every once or twice a year. All this all-white leading cast, we can say that race has taken groups of people. Whether where to pick what race is normal or what is acceptable. In the context of Black Feminism thought they are the foundation of Queer Theory in the 1960s and '70s. It criticized the civil rights movement for forgetting, neglecting and not prioritizing race from people of color are being oppressed in lots of ways we could ever imagine that time. As we start to add race not only gender, sexuality in the context of queer theory we will see that race, gender and sexuality come together, have a connection with each other or has an effect with each one that is mentioned, comes in terms with the norm of being human. If you think that the most privileged person in the whole society is a white cisgender upper-middle class male, where everyone wants to achieve or look up also everyone is compared to this kind of person, going back to Lureen's dad, that's him. Jack's does not qualify for the norm or privileged identity race. Lureen's dad frantically bullies and underestimates, Jack capabilities to provide to his daughter and his grandson. To the point where he bypasses Jack's responsibilities in disciplining his son. This where it confuses the child of Jack and Lureen, who to follow and submit due to how many times that Lureen's dad bypasses their capabilities to discipline their son. 
At their last fishing trip, Jack and Ennis had a confrontation that is the last time that Ennis would see Jack. While every queer movie ends with someone in the leading role would die or they will not end up with each other, neither the ending is not that we want to happen that is how a heteronormative changing society perceives every queer movie also in real life they perceive it.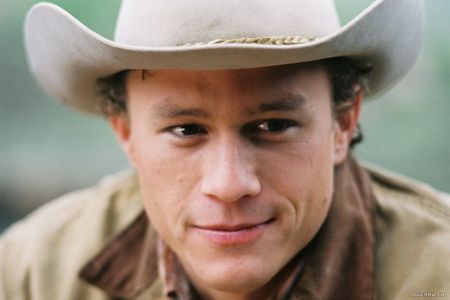 Real-time, Brokeback is a generic new queer film that has come to with independent filmmaking which a growing community that has the capability to showcase freedom in thinking what ideas to put on at any independent film that is being produced. The normalization of homosexuals in a film is very freely due to there is no big producer involved in any independent low budget film; in addition that more on reality-based stories are focused on independent filmmaking. Ennis Del Mar in the start of the film wherein after what happened between him and Jack that line is 'you know I ain't queer' where Jack replied with 'Me neither it is shown that they proceed to act what gender they know of themselves but continues to do homosexual acts. It is also mentioned by Ennis about in Mexico, his fear that a story of two cowboys getting physically tortured where to extend that up to their private organs where involved to be ripped off and left by the side of the road to bleed. That may be the worst nightmare that Ennis has for both of them, when they get together, start a new life together. Homophobia is normalized in this film which is alarming, for instance where Jack comes back again for summer in Brokeback but Aguirre turned him down since he saw the both of them fooling around, not taking care of the sheep. For Jack to have a work opportunity but instead he got turned down just because he is fooling around with Ennis.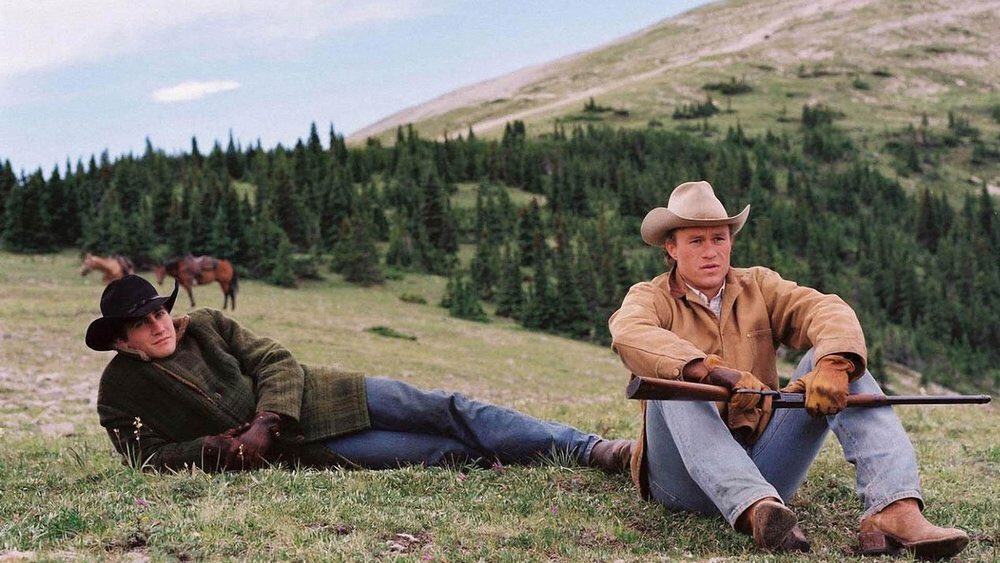 The conflict here is that Jack had different partners to fill up the part of how much he misses Ennis. He has infidelity with his business partner friend and also once with Mexico he fooled around with male prostitutes because of that Ennis has to go with his daughter. Where Ennis in the other hand has no extramarital affairs except for his wife that divorced him since she knows from the start that they have a relationship that the fishing trips are just a front for them to meet at the mountain. That is why their marriages retrograde; in Ennis, Alma saw him kissing Jack at their front porch has to hide that she knows for years and got divorced. In the Thanksgiving scene, she just confronted Ennis about it. While in Jack's marriage it all ended when he died, that Lureen had a suspicion when she talks to Ennis about the version she knows how Jack died. It is seen through her facial reactions that she has a cringe moment with Ennis on the phone. It failed due to mutual feelings and not trying to work out any of their marriages. In the latter part of the film, Ennis went to Jack's childhood home where he found his old jacket and white plaid long sleeves. The scene where he is in his trailer after his first-born daughter left him, he smells the clothes and looks through a photo of Brokeback Mountain place in his cabinet that is the emotional part or emotional feature of the film they want the audience to intake, the prejudice, the heartbreaks, the oppression and the sadness of missing someone that you love, that you know that you will not see them again in your own lifetime. 
Jack Twist and Ennis Del Mar really have implications under queer theory. In which the character evolve throughout the story pipeline. Furthermore, Jack and Ennis reflect on Donald E. Hall sexual differences, as we perceived that both of them are cisgender white male cowboys that practice same sex, or homosexual or queer practices in the film. The queer here is how the two leading actors perform or act around each other. In conclusion, the main characters reflect on their hidden selves are queer but act on their gender when they are around people that they don't know or that they are not comfortable with. Lastly, being queer is not a disease to be cured about, also not an abnormality that people have. We are queer in our different ways, and I think that is very beautiful and accepted by all.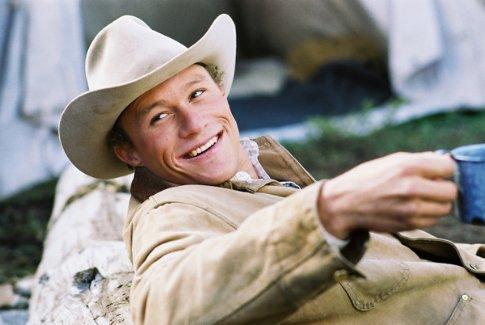 References: 
Feldman, S. (2009). Reclaiming Sexual Difference: What Queer Theory Cant Tell Us about Sexuality. Journal of Bisexuality,9(3-4), 259-278. doi:10.1080/15299710903316562
Langlois, A. J. (2018). Review Article: Curiosity, Paradox and Dissatisfaction: Queer Analyses of Human Rights. Millennium: Journal of International Studies,47(1), 153-165. doi:10.1177/0305829818783262
Loist, S. (2016). Crossover Dreams: Global Circulation of Queer Film on the Film Festival Circuits. Diogenes,039219211566701. doi:10.1177/0392192115667014
Littlejohn, S. W., & Foss, K. A. (2009). Encyclopedia of communication theory. Los Angeles: Sage.
Rumens, N., Souza, E. M., & Brewis, J. (2018). Queering Queer Theory in Management and Organization Studies: Notes toward queering heterosexuality. Organization Studies,017084061774890. doi:10.1177/0170840617748904
Few, A. L. (2007). Integrating Black Consciousness and Critical Race Feminism Into Family Studies Research. Journal of Family Issues,28(4), 452-473. doi:10.1177/0192513×06297330