Credits to APT Entertainment, MZ TV and CCM Film Productions
Jack em Popoy: The Puliscredibles is directed by Michael Tuviera and starred by Vic Sotto, Maine Mendoza, Coco Martin, and many more. To my surprise, it was refreshing to watch a film starred by Vic Sotto that isn't dragging and actually made sense.
Popoy (Vic Sotto) has been working as a senior police officer for years and hasnt climbed up the ranks. Jack (Coco Martin) joins Popoy's department and eventually met Emily (Maine Mendoza) while both were catching a thief. Emily is Popoy's adopted daughter, he took care of her the moment his partner, Emily's biological father, died in a mission. Together, they attempted to bring down a major drug syndicate.
The film was good and it could've been great but it lacked depth. Sure, the action scenes were nice and the film was fast paced unlike any Vic Sotto films in the past and Coco Martin's acting was great but it wasn't anything new. People see it on a daily basis in Ang Probinsyano. Same with Vic and Maine, making funny faces doesn't make you a comedian. But, with all these, it was actually refreshing and (oddly) satisfying to watch them all together in a comedy action film. (Also, can I just say that Arjo Atayde is so good looking, pours his heart into his role and his acting is superb.)
If you were to ask me if I would recommend this film to people I know, I would, though I would warn them to maybe lower their expectations a bit. I decided to watch this film because I've seen people raving and hyping the film so I was curious what the fuss is all about. Again, it was nice and all but it lacked something. I still don't know what that something is but I know it was lacking. 7/10.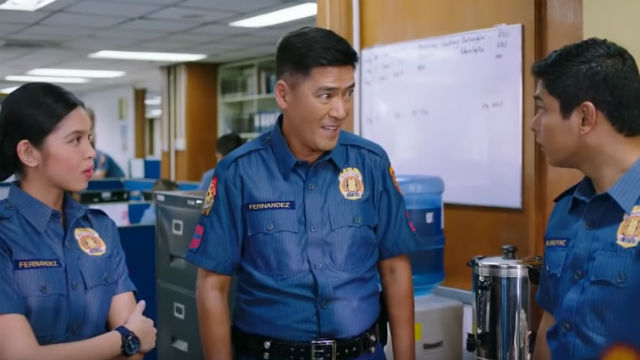 Myka Andrea